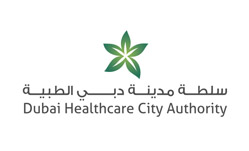 Tuesday, May 10, 2022
DHCC offers Emirati entrepreneurs varied incentives, including 20% discount of rental rates within the Freezone,
Dubai Healthcare City Authority (DHCA) has signed a memorandum of understanding (MOU) with the Mohammed Bin Rashid Establishment for Small and Medium Enterprise Development (Dubai SME), an agency of the Department of Economy and Tourism in Dubai, to promote Emirati start-ups in the healthcare and allied services.
Under the agreement, Emirati entrepreneurs registered at Dubai SME will receive an incentive package to establish their business at Dubai Healthcare City (DHCC), which includes a 20 per cent rent discount on business units within the freezone during the first five years of the lease contract. The reduction in rental fees covers medical business units, such as clinics and healthcare facilities, as well as any other commercial units within DHCC. Additionally, DHCC will dedicate 10 per cent of its procurement budget for purchases from national companies listed with Dubai SME, offering an additional boost for growth and success. DHCC will also assign select locations within the freezone to host food truck projects free of charge.
The initiative aligns with DHCC's commitment towards developing its investment-friendly ecosystem and the vision of the freezone to empower Emirati entrepreneurs by supporting and inspiring homegrown start-ups in the medical sector, and related support services or other commercial projects.
"As we strive to invest all our capacities to enable business success in our freezone, it remains equally crucial to support Emirati talent," said Jamal Abdulsalam, CEO, Dubai Healthcare City Authority. "This vision consequently drives us to explore new and innovative support schemes to empower homegrown businesses and talents to fulfil their potential in healthcare sector. Signing this MOU with Dubai SME reflects our firm belief in the talent and skills of our Emirati entrepreneurs, and we are proud to empower and support the Emirati entrepreneurs registered at Dubai SME to launch their businesses at DHCC."Abdul Baset Al Janahi, CEO of Dubai SME, added: "Dubai has built a competitive start-up ecosystem with abundant opportunities for innovative projects in new and emerging sectors. As a sector of strategic focus in Dubai, and growing prominence globally, healthcare is ideally positioned to attract creative and aspiring entrepreneurs in the emirate. Dubai SME is delighted to work with Dubai Healthcare City in promoting Emirati enterprise in healthcare and allied services."
In addition to the reduced rates for rent, Emirati entrepreneurs establishing their businesses at DHCC will have access to marketing and customer service support that can help them self-promote and emerge successful.