Welcome to our city, your health and wellness destination.
Imagine a destination that prioritises world-class healthcare, wellness, and wellbeing to make this a better world for all; where, for two decades, premium healthcare providers, including some of the biggest and best global and regional names, have laid down roots, invested, collaborated, strived, and achieved.
Welcome to Dubai Healthcare City (DHCC): the world's first enabling healthcare and wellness free zone ecosystem right in the heart of the Middle East's most progressive business and tourism destination. Welcome to a city where valued healthcare providers are supported by a strong community service infrastructure, from pharmacies and retail to F&B and personal care.
A visionary initiative of His Highness Sheikh Mohammed Bin Rashid Al Maktoum, Vice-President and Prime Minister of the UAE and Ruler of Dubai, our City features one phase dedicated to healthcare and medical education, and a second focussed on wellness, against the calming backdrop of the historic Dubai Creek and overlooking the bold new Dubai Creek Harbour destination and its iconic Dubai Creek Tower.
Governed by Dubai Healthcare City Authority, DHCC is a destination with a wholesome approach to the business of health with leasing and freehold solutions to ease the investment pathway.
This is a place of excellence, of trust, empathy, compassion, and accountability where local, regional, and global health and wellness seekers search out the very best of advice, treatment, relaxation, and support in advanced, future-focused facilities equipped to the highest of standards with the latest technology.
With an ever-expanding range of patient-centric and evidence-based speciality care from accredited hospitals, medi-clinics, global healthcare organisations, regional healthcare groups, and single- and multi-specialty clinics, this is the destination for patients, both residents and visitors, and a thriving hub for healthcare providers.
Welcome to DHCC: an innovative, caring community where health and wellness are our reasons for being and where we attract the best in the world to make the best of all worlds.
VISION:
To be an internationally recognised destination for quality healthcare and an integrated centre of excellence for clinical and wellness services, medical education, and research.
MISSION:
We aim to deliver exceptional experiences to benefit society by enabling high quality integrated healthcare, education, and wellness through strategic partnerships.
Joining DHCC:
We encourage businesses to join the DHCC community across our multi-disciplinary sectors. Providing an all-inclusive approach to business set-up, 100% ownership, and responsive, investor-friendly regulations and investment models - freehold land sale, leasing, and joint ventures – DHCC is the destination for your Dubai base.
Community Services:
Our comprehensive community services deliver excellence across the entire DHCC partner and patient experience journey. They include road maintenance, landscaping, street lighting and traffic management, cleaning, waste management and security services.
Discover Phase 1:
Our initial phase in Oud Metha is now an internationally recognised centre for excellence in healthcare and medical education. Here, highly reputable names in the global health and education sectors deliver quality treatment and care, which annually attracts growing numbers of patients from at home and abroad. This thriving hub provides all that's needed for successful business activities and patient support including modern accommodation and hospitality solutions.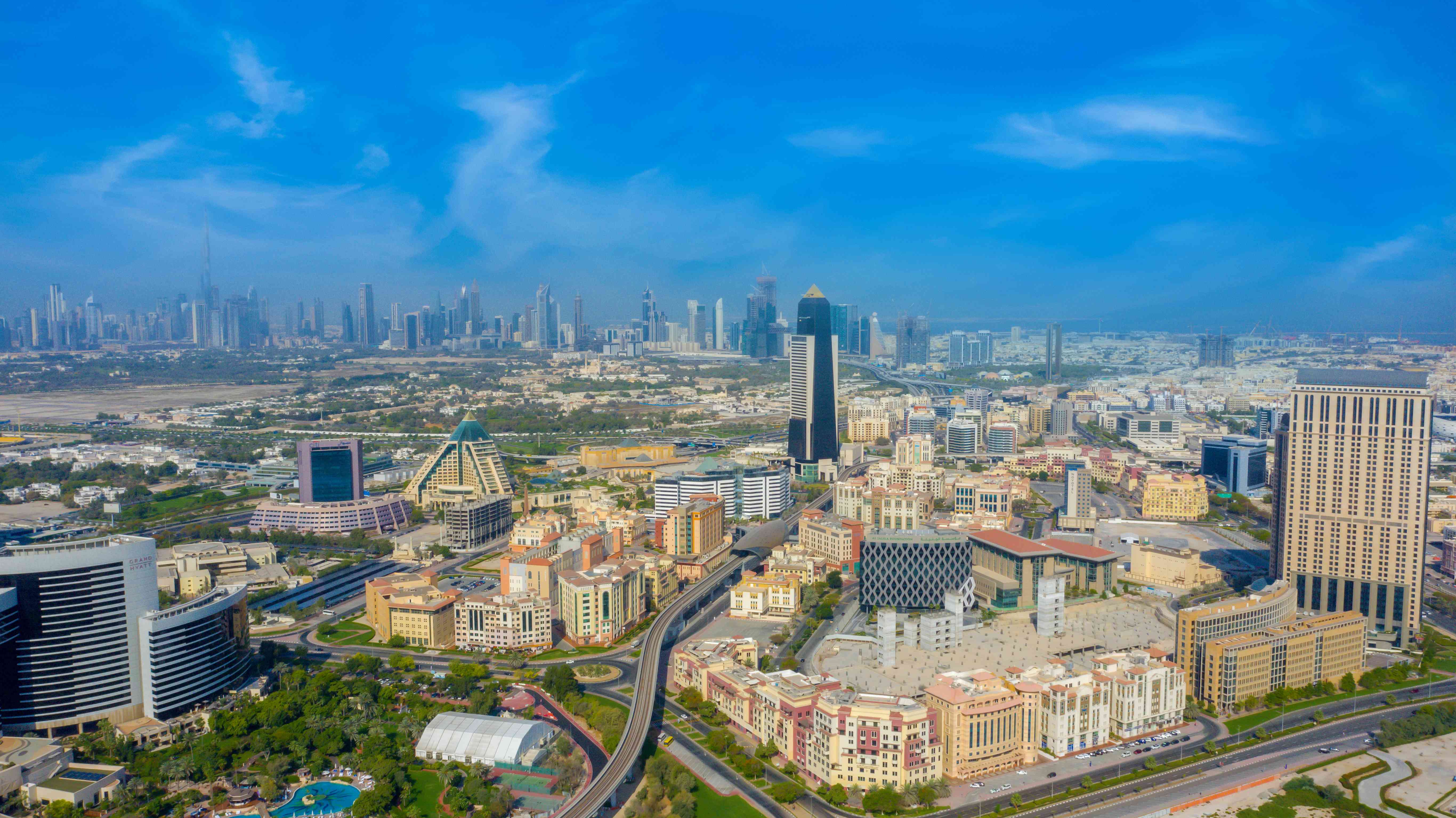 Discover Phase 2:
This 19 million sq ft wellness hub and urban oasis in the waterfront Al Jadaf area is set against the calming backdrop of the historic Dubai Creek and the Ras Al Khor Wildlife Sanctuary and overlooks the bold new Dubai Creek Harbour destination. Here we prioritise healthy living, sustainable design, and innovative healthcare and wellness concepts from around the world. Already home to world-renowned institutions, we are seeking further investor interest to sympathetically develop available serviced land.
Careers at DHCC
Our human capital is our greatest wealth. It is the engine of our growth fueled by an overriding ethos of teamwork, commitment and leadership.
We offer a cultivating work environment that fosters skills and grooms professional growth through tailored development programs and a comprehensive benefits package.
Whether you have just graduated, or are a professional with years of experience, applicants are provided with a wide range of career opportunities in the Dubai Healthcare City corporate family.
UAE Nationals
The founding vision of HH Sheikh Mohammed Bin Rashid Al Maktoum, Vice-President and Prime Minister of the UAE, and Ruler of Dubai, is to establish a free zone that will be at the forefront of healthcare in the region – and achieving this vision starts with you.
Dubai Healthcare City offers career opportunities at all levels for talented UAE nationals. We also provide career development through training and educational support within a work environment that ties our strong heritage to a dynamic corporate setting filled with highly qualified professionals from across the world. We invite you to discover these opportunities and explore what inspires you.
If you are interested in joining our team, please send your resume to careers@dhcc.ae
Thank you for your interest in Dubai Healthcare City.
Management Team Message
Since the establishment of Dubai Healthcare City in 2002 by His Highness Sheikh Mohammed Bin Rashid Al Maktoum, Vice-President and Prime Minister of the UAE and Ruler of Dubai, we have worked towards developing a world class health and wellness destination.
We have created an enabling ecosystem allowing more than 400 partners to sustain and grow their businesses. The free zone's healthcare facilities thrive alongside a network of businesses from hospitality to consultancies and retail outlets. We will continue to support our partners by advancing our ecosystem and improving our infrastructure and facilities.
To meet the growing demand of the UAE health sector, we are also looking to expand our unique offerings through strategic partnerships and the development of new anchor projects opening up collaborative opportunities such as Joint Ventures and Built to Suit. We are also working to develop innovative and cost-effective solutions designed for clinics and advanced laboratories. In the coming years, we will put more emphasize on research introducing several concepts across the free zone.
As we continue working towards the advancement of our destination, we remain committed to our values of excellence, innovation, transparency, credibility and compassion.
Whether you are a patient, healthcare professional, student, academic, researcher or investor we look forward to welcoming you as a part of the DHCC community and to work together to advance the healthcare services in our City and the UAE.
DHCA Management Team Message