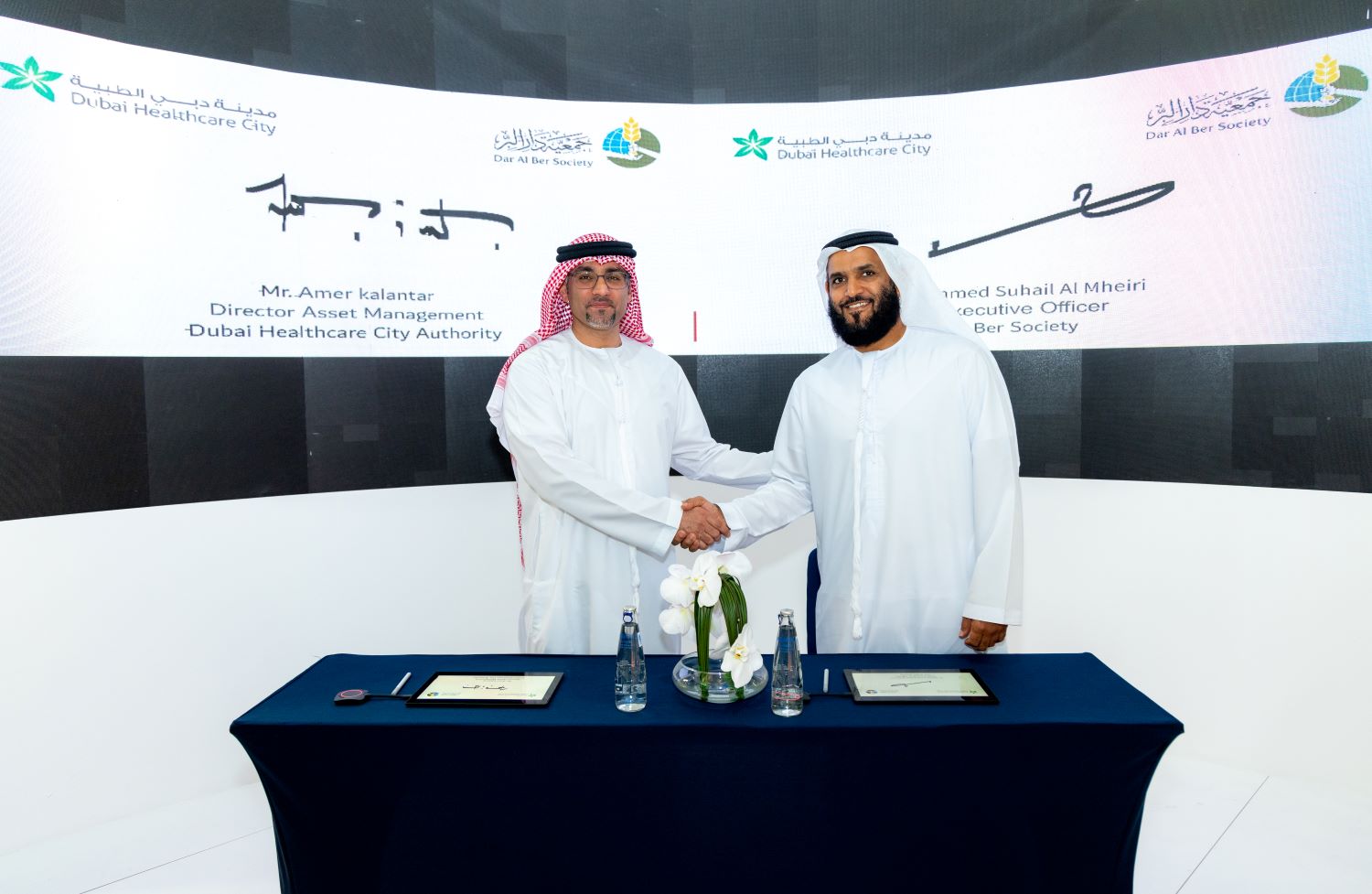 Friday, Feb 03, 2023
First-of-its-kind access-focused pharmacy will operate in DHCC Building 33
Abwab Al Khair will enhance patient access to medication for chronic diseases
Dubai Healthcare City Authority, (DHCA), the governing body of Dubai Healthcare City (DHCC), the emirate's enabling healthcare freezone, today signed a Memorandum of Understanding (MoU) with Dar Al Ber Society to open its second endowment and charity pharmacy in the UAE and the first in DHCC to fund charitable projects.
The agreement, which was signed on the last day of Arab Health, will primarily focus on patient access to medications for chronic diseases, with the provision of medicine to those in need, and low-income patients who cannot afford the cost of the medicine or are not covered by health insurance.
Underlining DHCC's patient-centric approach and commitment to facilitate access to quality care, DHCA will provide operational and logistical support to Abwab Al Khair in DHHC's Building 33.
Abwab Al Khair will also serve as the approved pharmacy for Patient Access Programs (PAP) dispensers and will be available for all charities who wish to support patients. Proceeds from the pharmacy will be donated to the Dar Al Ber fund to be distributed across Dar Al Ber Society's charity causes.
Amer Kalantar, Director, Asset Management, DHCA, said: "Part of our strategy for DHCC is to give as many people as possible access to quality care. Our partnership with Dar Al Ber Society is an extension of that and is the result of a shared vision to give back, help those in need and contribute to creating a healthy society."
Dr. Muhammad Suhail Al Muhairi, CEO and Managing Director of the Dar Al Ber Society, said: "We are happy to collaborate with DHCC to open our next Abwab Al Khair Pharmacy in Dubai's thriving healthcare community, where we can connect with the diverse network of healthcare professionals and extend our services to a wider patient segment. We pride ourselves on playing a small role in helping those in need and contributing to making their lives better. We want to thank the Dubai Healthcare City Authority for its support and launching this excellent initiative."